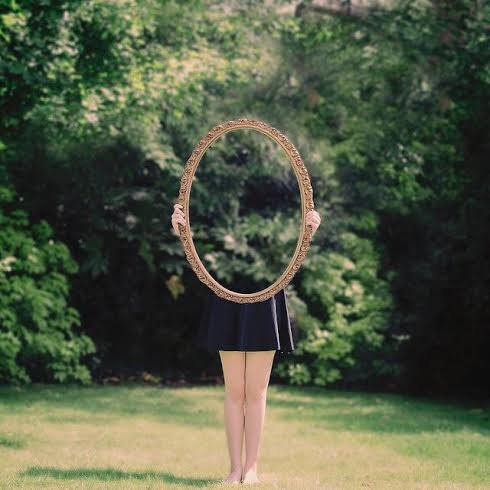 Do we see the magic?
There is so much around us that we do not see. Do we want to see it? Do we ignore the signs? Or do we just not believe in magic or wonder anymore? Last year I had decided as a New Year resolution I would only focus on being the best human being I can be. This caused me to pay attention to all aspects of myself. How did I behave? What were my thoughts? As I moved through my journey of self-discovery it was really important to hold up that mirror and really look at myself and not to look at what others are doing, that is none of my business. I am not here to tell someone how they need to be, unless they ask. Then I would introduce another perspective and it would be up to them.
When I started this incredible journey I had to establish what being the best human being meant to me and what I kept coming back to was "Heart". That was it! I wanted to live in my heart as much as possible. Then the journey began. When anything would happen and if the reaction was negative I would take that mirror and ask, "Why?" Why am I behaving or feeling this way? Then I would go through the steps that I created for myself.
The first step is definitely "The Mirror", which helps you take a hard long look at your feelings and reactions. If you get upset to how someone behaves or reacts to you or treats you, LOOK! Not at them but at you! I promise the more you get into this exercise you will start to see a pattern. One very important thing is not to get upset with yourself. This is not an exercise to punish, feel shame or blame yourself. It is an exercise to open yourself to the amazing individual you are and live heart centered. I know it starts with us. I have mentioned before we are not perfect, we are human, why not try to be the best human you can be? This is my goal. Also important to remember is that this exercise is about looking within yourself. Once we are able to look at ourselves with open eyes it is much easier to move forward. I used to think and say why are they being that way? Then I began to realize they are being and doing the best THEY know how. My lesson is if I did not like their behavior then what can I do to be different. Learn from it do not judge it! Do not keep paying attention to their faults. Not your story and not your lessons. Pay attention to you and your own behaviors. This is definitely the first step to self-awareness and becoming your authentic self.
Join me on this challenge of becoming your authentic self! Will I tell you that it is easy, absolutely not! Will I tell you that it is worth it? Absolutely! When we start to become self-aware, it is incredible how there will be some aspects that are work and other aspects of self that will just dwindle away so easily once you become aware. You will even wonder, how I ever allowed that to bother or upset me before. It is definitely a time to become YOU!
Step one… The Mirror. Look at yourself and start becoming self-aware. Remember, No Judgment, this is not an exercise to punish yourself. It is an exercise to look at yourself and be aware to start seeing the magic. Then we will look at how to let go and lastly expansion. Imagine a new perspective. Imagine understanding yourself at another level. Magical would you not say? Will it matter what others think or say, I will answer wholeheartedly, Absolutely NOT! It is an incredible journey and yes, its life work! That may seem daunting but life work creates a better perspective for yourself. Yes there will be parts of your present perspective that will fall off incredibly easier than others. I will admit incredibly worth it and when we start to live in our hearts you will start to see all the magic around you.

Be Heart!
Monika Torma
When we start to live in our hearts you will start to see the magic around you!